November 19, 2014
The Daily Caller
Ex-Navy SEAL Robert O'Neill in DC for No-Holds-Barred Interview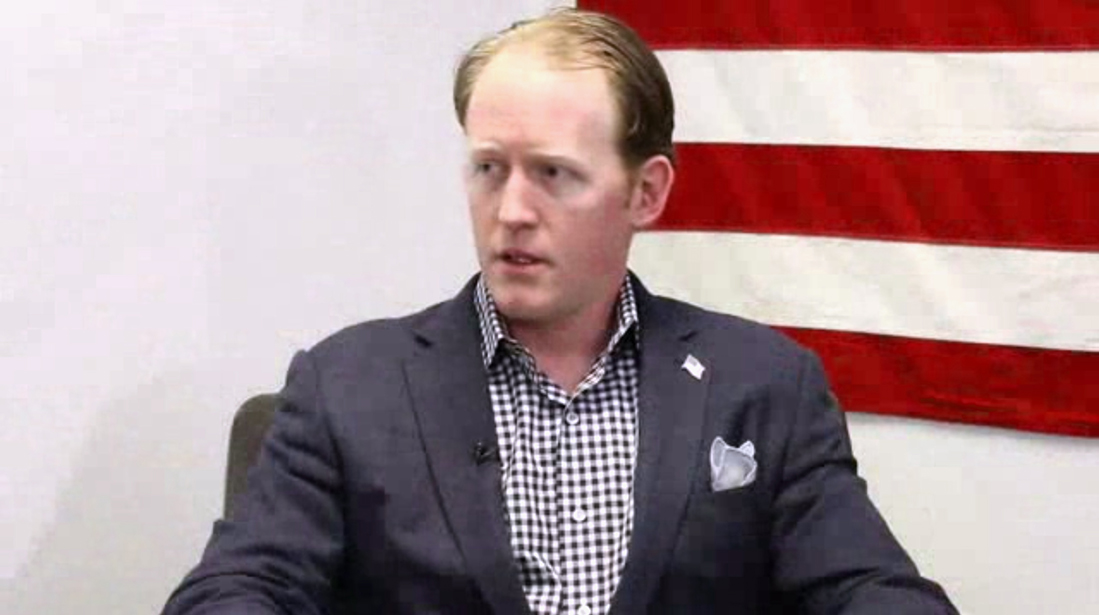 Former Navy SEAL Rob O'Neill Recently Sat Down with The Daily Caller's Executive Editor, Vince Coglianese.
At times funny and a bit irreverent, their exchange covers everything from how O'Neill shared America's general sentiment that bin Laden would never be found, to the day that all changed — and how his life has changed.
O'Neill begins by describing a mission impossible feeling, the decade-long search for bin Laden.
"I personally thought he was a ghost, O'Neill confesses, "that we'd never hear from him or hear of his death. I wasn't even sure he was running al Qaeda. So it was surprising when they said that they got him. After meeting the team and talking with them for a few hours, I knew that they found him."
Recalling the raid…a very vivid memory.
From the sights to the smells, O'Neill says he remembers every detail. He jests, "I have a hard time believing I was there but I know what happened. He even recalls when ascending to the second floor, "It smelled like one of our training houses, because explosions had gone off and guns had been fired."
At the time "90% sure" it was their last mission, O'Neill chillingly recalls, "I thought that when we got onto the rooftop, the house was going to blow up, because that would have been Osama bin Laden's way to martyr himself and his family and not get captured by the Americans."
As it was later determined, the house was not wired to explode — bin Laden was not wearing a suicide vest.
To that point, Coglianese asks, "Do you think that says something about him?" Indeed so according to O'Neill: "We've seen that before, that the higher - level people in the militant groups are all about sending others to kill themselves but they never do it themselves. The house was not set with explosives. That says something. He was not wearing a suicide vest. That says something."
Days after the raid…SEAL cover blown?
Coglianese points out that days after the raid and the President's announcement that bin Laden had been killed, Vice President Biden announced publicly that SEAL Team Six participated in the raid. "Did you or your teammates feel betrayed?" probes Coglianese.
"No. We were surprised," admits O'Neill, but says his personal viewpoint was, "This is good that we're letting the enemy know we have guys that will go anywhere in the world and find you."
The word was out that it was SEAL Team Six. What about the final word on who pulled trigger?
Coglianese asks O'Neill to weigh in on how he's countering conflicting SEAL accounts as to who actually killed bin Laden. "To me, the end result is all that matters. For me to be out with my real name and my real face is just telling people, look I was there, I saw it happen. All I can do is tell my part (of the story)."
Heroic missions and "misguided" casualties of war.
The interview takes an interesting turn when Coglianese switches gears and asks, "Were you involved in the search for (former U.S. Army soldier) Bowe Bergdahl?
O'Neill: "Yes." Coglianese: "Do you consider him a traitor?"
"I consider him misguided. I consider him a deserter. He definitely walked off the base," replies O'Neill, adding, "We did go try to rescue him. Maybe 20 missions to try to rescue him. Guys in his unit were killed trying to rescue him. One of our dogs was killed on a rescue mission for him."
When asked what "should happen" to Bergdahl, O'Neill expresses:
"I'm not an expert on military justice. He should be court marshalled so a decision can be made. He's definitely been punished, though. I guarantee his attitude is different than it was five years ago."
The SEAL community is known for being "close knit." What about O'Neill's SEAL status now?
Digging for intel on where O'Neill now stands with fellow SEAL brothers, Coglianese points out, "Clearly there's been some consternation over the fact that you decided to make these pronouncements publicly."
"The guys with whom I've been in touch have been supportive," says O'Neill. "Even people who disagree have been supportive. I lived my entire adult life with SEALs. I know what they're like. They'll all alpha males and what they think is right," O'Neill says with a smile. "But I respect them."
Seems O'Neill does indeed greatly respect SEALs, as one of his new missions is helping special ops veterans transition out of the military.
"I'm talking with a lot of SEAL Team Six guys who are doing it (transitioning) now. If you leave before 20 years you don't get a pension. We're actually giving them grants and helping them with post - traumatic stress and with traumatic brain injury."
O'Neill summaries, "The point I'm making is that people, even if they disagree with me, are going to come to a point where they need to transition as well. And when they do it, the charity that we started (YourGratefulNation.org) will be happy to help."
Watch: