February 2015
Golf Digest
Finding A New Sense Of Drive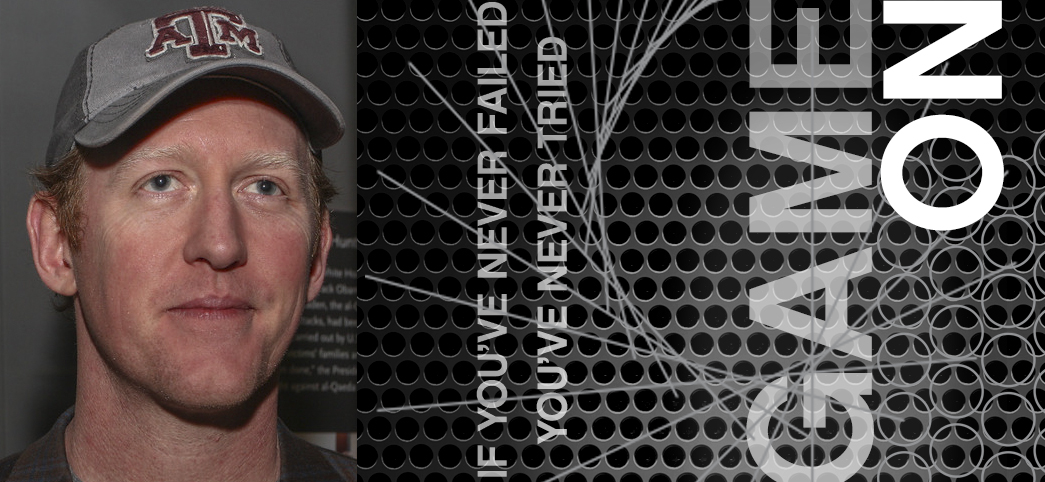 What It's Like Being Home On The Range.
It's not like Rob O'Neill ever had much of an interest in golf. Growing up in Butte, Montana, the big game was hunting for elk or deer, not tracking down little white balls. Guess you could call his taking up the sport "doctor's orders," as discovered in his recent interview with Tom Callahan of Golf Digest.
Rob explains, after having served more than 16 years as a Navy SEAL, as part of his exit interview he finds himself speaking with a military psychiatrist. The doctor's point of view, "We already know you're crazy; we just want to find out what flavor you are." There he noticed Rob had left the space beside "hobbies" blank and advised, "You need to find a stress-reliever." His recommendation: golf.
The Game of Golf: Stressful or Stress Relieving?
"I mean, being outside, walking, is beautiful. The smells, the sounds, the quiet. Fine. Your buddies, their jokes. Good. But sooner or later you have to hit that little ball," jests Rob. Owner of a shiny new set of Titleist clubs, complete with a deadly 6-iron, Rob says he's really getting into the swing.
"You know how people say that one great shot a round is enough to bring you back? I'm at the stage where I can hit that shot maybe three times in a round, usually with my magic 6-iron, and it's enough. I took a lesson recently in Houston. And there's a guy I know named Todd Short ("Shorty") who teaches me a little. It's coming along." Rob admits he wishes he could devote more time to the game… "I'm looking forward to when I'm not so busy and can really jump in. But I'm already hooked. The first time I parred a par 5, it was right up there with rescuing people."
On Par with Tiger Woods?
Rob might not yet be playing on Tiger Woods' level, but we gather from his Golf Digest interview that Tiger Woods has quite the connection with Navy SEALs. Tiger has been quoted as saying, "One of the questions I hear most at my Foundation is, 'What would you be if you weren't a pro golfer?' I answer the same way every time. I'd be in Special Ops. Maybe a Green Beret like Pop." The article includes a quote from Tiger's famed coach Hank Haney, "Deep down he wanted to be a Navy SEAL. For sure that was on his list. I don't know how close he came."
When asked what he thought of Tiger's chances of making it as a SEAL, Rob responds, "You never know who's going to make it and who's not, but obviously he has some of the prerequisites, starting with raw strength. I've heard he can bench-press a lot of weight." Rob adds, "He has the work ethic, the focus, the drive. I don't know how funny he is. You'd be surprised how important that is."
Rob's extensive interview covers a wide range of topics. His childhood in Butte, Montana. His grueling Navy SEAL training. His high-profile combat missions (and Hollywood's portrayal of them on the big screen). His decision to leave the military after 16 ½ years.
Like Father, Like Son.
We also get a glimpse into the strong relationship between Rob and his father, Tom O'Neill, who has joined his son on the speaking trail. "We're a good team," Rob says, and his father agrees. "I just want to support Rob in whatever way I can, driving the bus, anything that needs to be done." Having recently bought a set of used clubs, Tom is equally on board with learning to play golf…
"Now that Rob's into it, I've got to try."
Read the Golf Digest Article Here.