May 01, 2015
Outnumbered - FOX News
The Death of Osama bin Laden: Four Years Later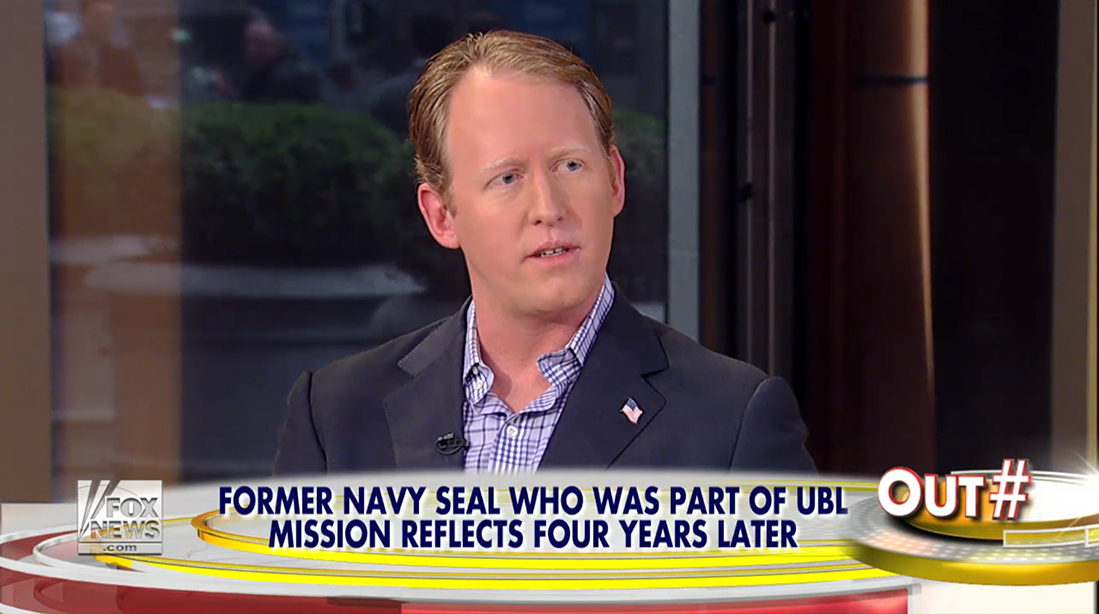 Navy SEAL Rob O'Neill Reflects Back with Emotion.
What a big week it was for anniversaries. FOX News' "Outnumbered" proudly celebrated one year on the air. May 2 also marked the four-year anniversary of the famed mission that brought Osama bin Laden — then, the world's most-wanted criminal — to justice after nearly a 10-year manhunt.
In honor of the event, the hosts of "Outnumbered" (FOX News' Harris Faulkner, Andrea Tantaros, Sandra Smith and Kirsten Powers) invited former Navy SEAL Robert J. O'Neill onto the show to reflect back on that fateful mission. Part of an elite Navy SEAL team that invaded bin Laden's Pakistani compound in the wee hours of May 2, 2011, Rob O'Neill ended up being the SEAL who came face to face with the criminal mastermind — the soldier who fired the fatal shot, and lived to tell.
Highlights of his exchange with the "Outnumbered" hosts:
Faulkner: "President Obama called it 'the most significant achievement to date in our nation's efforts to defeat al Qaeda'. That Sunday night, when we were told…watching the celebration roll across the country…you were probably on a helicopter by then."
O'Neill: "No, we were watching it, too."
Faulkner: "What was going through your mind?"
O'Neill: "How did I get here from Butte, Montana? An overwhelming sense of we did it, we just did this for the nation. Looking around at the other guys I was thinking, I was just part of the greatest team I've ever seen. I'll never do anything like this again…and we're going to live."
"Looking around at the other guys I was thinking, I was just part of the greatest team I've ever seen."
In honor of the anniversary, Rob O'Neill paid a visit to the 9/11 Memorial and Museum, where he had the opportunity to speak, as well as meet 9/11 families.
Faulkner: "You spoke today. What's your message now?"
O'Neill: The reason I told the story (of the mission to take down bin Laden) is to give a name and a face to first responders, survivors, people who lost loved ones. I still receive the same responses every day, and it makes everything that we've done worth it. Everything that I've done to come forward…it makes it worth it."
Smith: "What is your life like today?"
O'Neill: "It's busier. I get recognized quite a bit. I give presentations around the country. I give speeches. It's definitely different now. It's been positive for me. Granted, you have the negativity on Twitter, if you can imagine that. In person, it's been good."
Faulkner: "Are you glad you told the world you killed Osama bin Laden?"
O'Neill: "Every day I get an email or someone I work with gets an email from a survivor who thanks me for saying it and giving them some kind of closure. That makes it worth it every single day."
Watch More of the Discussion: