On the Road with Former Navy SEAL Rob O'Neill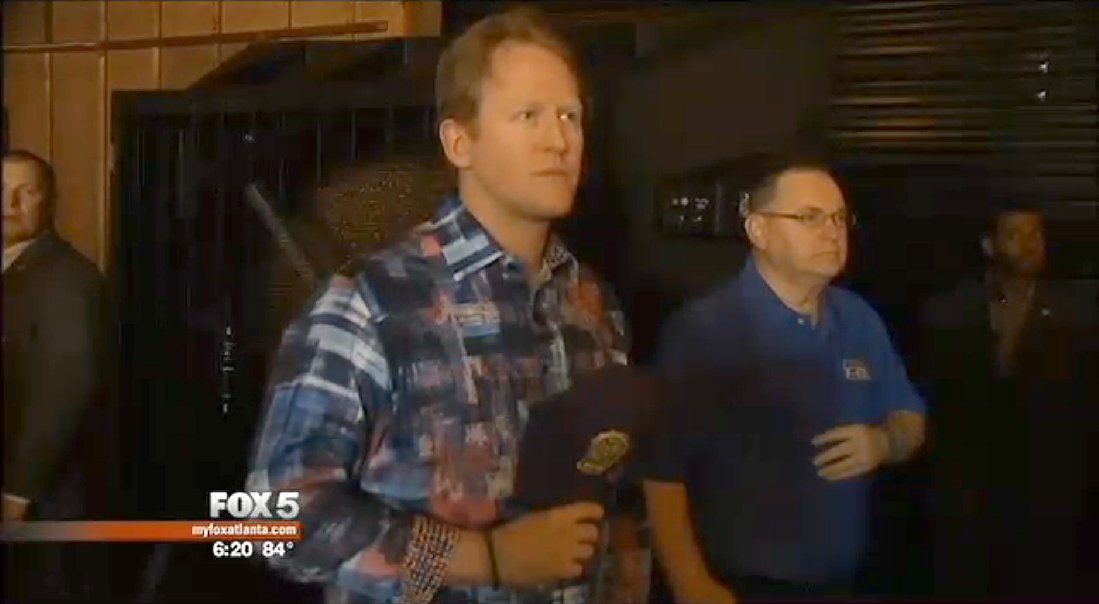 His Military Days May Be Over, But the War? Not Even Close.
Not so long ago, Robert J. O'Neill was a warrior with the esteemed Navy SEAL Team Six. Now he's getting to experience life as a road warrior: layovers and delays at airports...more time traveling than at home…
A hectic life, but Rob seems good with it.
During Rob's recent fast and furious tour of the Southeast, senior reporter Dale Russell of FOX 5 in Atlanta caught up with the former Navy SEAL. He got a glimpse into Rob's new life as a public speaker and philanthropist. From the neighborhood town halls and speaking engagements, to Rob's fundraising efforts to support to his charity, Your Grateful Nation, it's a non-stop existence.
Rob did take a timeout to sit down with Dale to talk about life then and now, starting with the harrowing 2011 raid on bin Laden's compound after a decade-long manhunt.
O'Neill: "Going to Osama bin Laden's house was not scary. It was awesome."
Russell: "No time during that mission you were afraid?"
O'Neill: "No. I've got 22...23 of the baddest dudes sitting next to me, and I have a gun, too. He should have been scared."
On killing the former head of al Qaeda…
O'Neill: "This definitely hurt al Qaeda. That was their headquarters. We infiltrated the base…killed the leader. We cut the head off the snake. It's important for the world to know historically what the guys were feeling. What was going through our heads when we went to get this guy."
O'Neill relays that going public and remaining in the public eye by continuing to meet Americans and talk about that fateful day all comes back to 9/11. His attending the opening of the 9/11 Memorial & Museum and meeting 9/11 families was pivotal…
O'Neill: "I told them about me shooting Osama bin Laden…them telling me it helped their healing process. I had a woman tell me 'I'm not afraid anymore'."
The reporter relays that despite O'Neill's great pride that the Navy SEALs accomplished their mission to get Osama bin Laden, O'Neill harbors no illusion…
Russell: "Your friends are going to be fighting them (terrorists)…"
O'Neill: "My grandchildren are going to be fighting them. This is a 300-year war we're in. We just need to wake up and admit it."
Watch at MyFoxAtlanta.com