May 12, 2015
America's Newsroom - FOX News
O'Neill Slams Claims that the White House Lied About Raid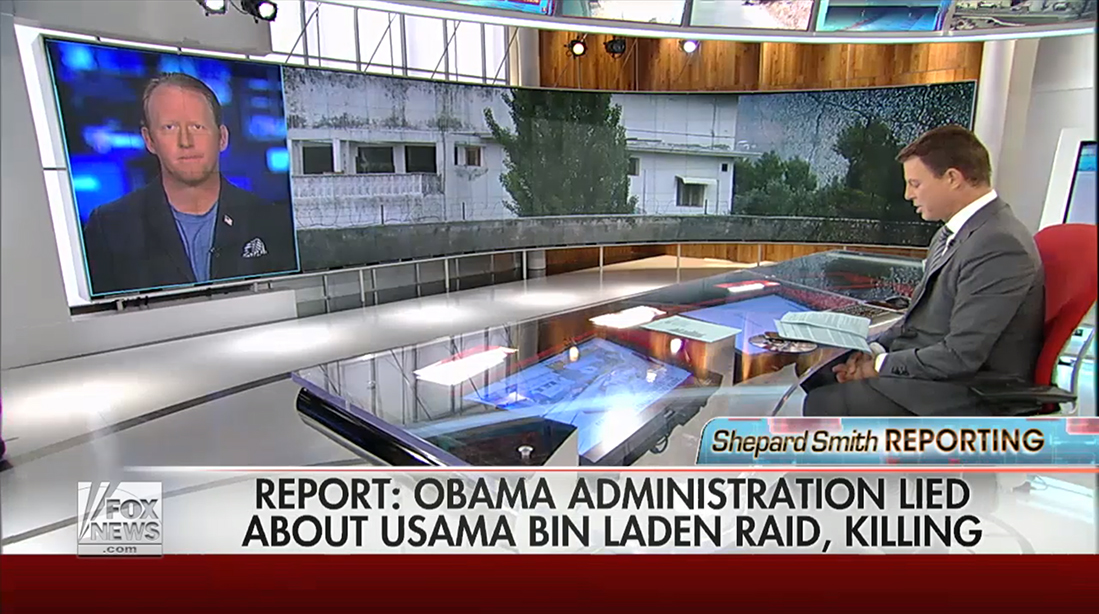 The Story Released the Night of the Raid "Is What Happened."
Former Navy SEAL Robert J. O'Neill must be fired up. He appeared twice this week on the FOX News Network in response to one journalist's recent accusations that the infamous May 2011 raid on bin Laden's compound in Abbottabad, Pakistan didn't happen as reported.
Investigative reporter Seymour Hersh recently took aim at the U.S. government, going so far as to say the Obama Administration has been lying about the raid from the very beginning. Sitting down with FOX News' anchor Bill Hemmer, O'Neill fires back on what he calls "insulting" accusations.
Top talking points of O'Neill's interview:
Hemmer: "Among Hersh's claims is that Pakistan was in control of the entire operation. Rob, I heard you yesterday call this insulting. Explain."
O'Neill: "It's insulting to the guys that took a lot of fire and even to the people who for years planned this. The CIA did just painstaking work… Nonstop day after day, year after year. For someone to put out this story just because of an anonymous source and say we made the whole thing up... It's a little insulting."
Hemmer: "What did he (Hersh) make up?"
O'Neill: "He made up pretty much everything. We flew there (truth). We didn't have any ISI help. We didn't tell the Pakistanis we were coming. There certainly wasn't an (ISI) agent in the helicopter with us. There were guards on the ground. We did take fire. We did kill the courier and his brother. We killed bin Laden's son on the stairs. We went to the bedroom and killed Osama bin Laden. What we said happened is what happened."
Hemmer: "Here's what he (Seymour) writes, Rob: 'An ISI liaison officer flying with the SEALs guided them into the darkened house and up a staircase to bin Laden's quarters'."
O'Neill: "We were worried about the weight just for fuel. We wanted to bring in as many SEALs as possible. We didn't have room for an intelligence officer from Pakistan. Hersh is being told this story because Pakistan is still very angry we did it without them knowing about it. They know Hersh wrote an article in 2003 in the Guardian. They found someone who'd take the bait. They sent it to him. And he bit."
Watch More of the Discussion: