May 25, 2015
Fox & Friends — FOX News
No Greater Gift than Helping Families of Fallen and Wounded Soldiers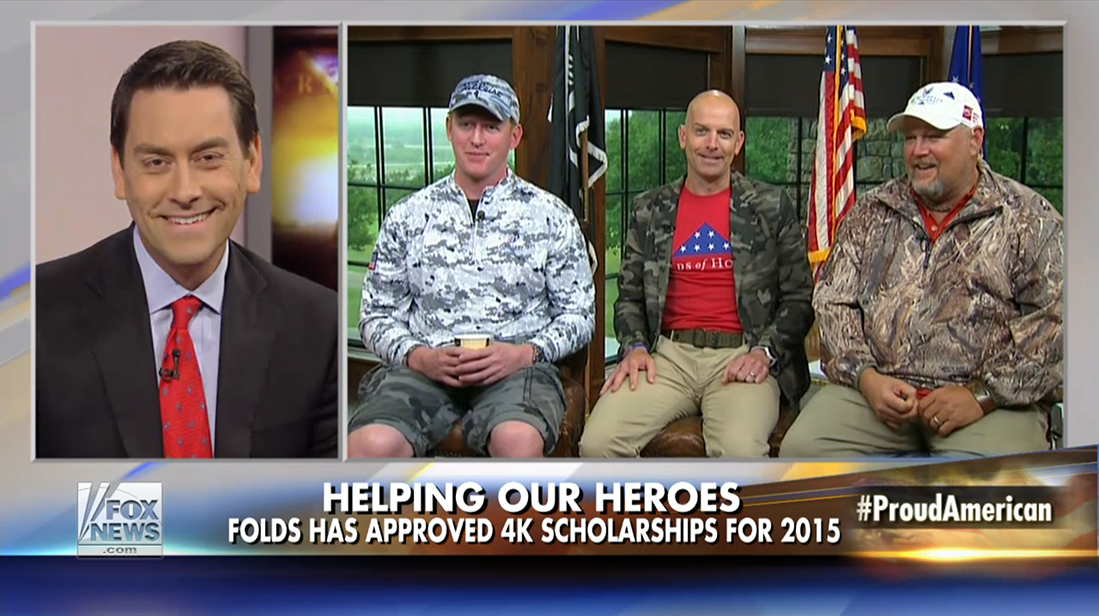 Honoring Those Who Have Made the Ultimate Sacrifice.
The Folds of Honor Foundation helps raise money for scholarships that are given to children and spouses of fallen and wounded service men and women. On Memorial Day, Clayton Morris invited the Founder of the Foundation, Major Dan Rooney, along with Rob O'Neill and Larry the Cable Guy on FOX & Friends to bring awareness to the Foundation's Mission and The Patriot Cup Championship.
About Folds of Honor
Over one million dependents have been adversely affected by deployments to Iraq and Afghanistan. 90% of those dependents do not qualify for federal scholarship assistance. To help the Folds of Honor Foundation further their mission to provide annual educational scholarships to families of fallen and wounded soldiers donate at foldsofhonor.org.
Watch the Segment Here: