February 2, 2016
After the Bell — FOX Business
"Catch and Release" or Move to U.S.?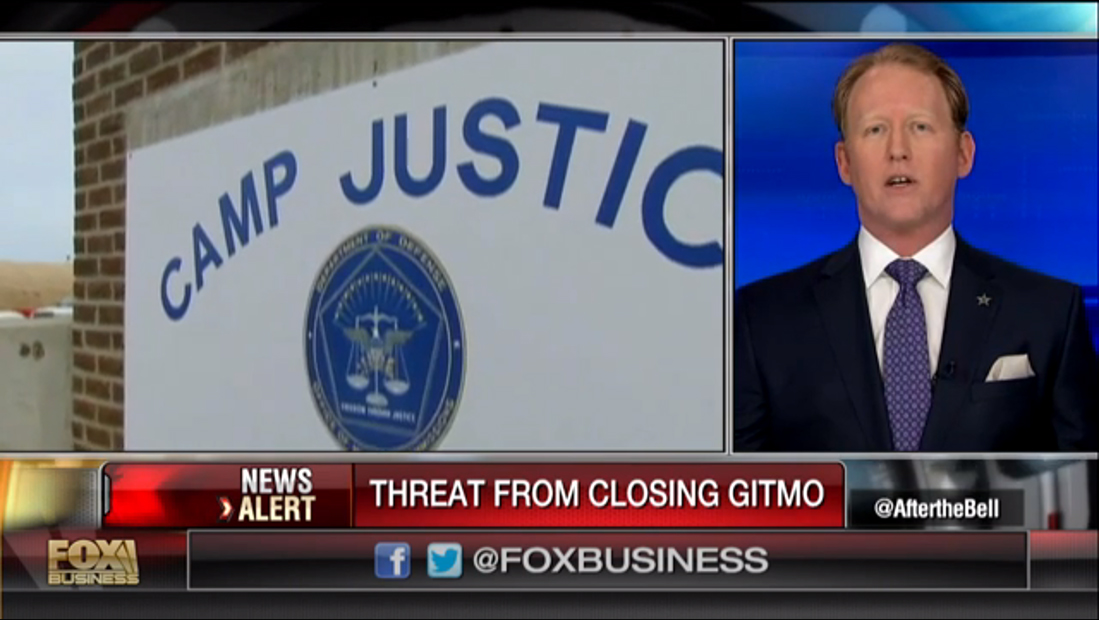 Revered as "Jihadi Superheroes," Guantanamo Prisoners Are "Bad, Bad People."
The clock is ticking for President Obama. With eight months left in office he seems more determined than ever to close Guantanamo Bay. Last week, in fact, he submitted a prison closure plan to Congress.
In essence, Obama's blueprint for shutting down Gitmo involves sending the majority of remaining detainees to other countries and moving only the "most dangerous" to undetermined prisons in the U.S. (such as the federal supermax ADX Florence or Leavenworth military prison).
No surprise, the plan is getting strong pushback. Among those with an opinion on the matter: former Navy SEAL and FOX News contributor Rob O'Neill.
Appearing on FOX Business After the Bell, he shared his concerns with host Melissa Francis.
Francis: "What is the danger of bringing these detainees back to U.S. soil?"
O'Neill: "I don't think it's really the danger of bringing them to U.S. soil. I think it's the legalities. If they do figure out a way to bring them here, I think the problem gets caught up in the legal process…giving them rights to which they're not due. If they get locked up in Florence, we have people there like Zacarias Moussaoui (a 9/11 conspirator), Richard Reid the shoe bomber. They're there. They're not going anywhere. They'll be there forever."
Francis: "The greater danger in a physical sense is those that are being released. As we're having this conversation, there's a report out today about a man arrested in Spain who is operating there as part of a cell, making bombs, buying weapons, recruiting people. He was released from Guantanamo Bay."
O'Neill: "There's the problem right there. Just because they say they're going to cooperate and they'll be fine once they're released, this is exactly what happens. They go back there from Guantanamo and they're like jihadi superheroes. These are bad, bad people that believe in something far greater than the legal process."
Francis: "What happens to other detainees that we may get in the future on the battlefield if we shut down Gitmo?"
O'Neill: "I would imagine they're going to have to find places over there like Abu Ghraib in Iraq and Bagram in Afghanistan. If we do find partners…the country of Oman took 20 Gitmo detainees…we can transfer them there. To get them somewhere like Guantanamo just to catch and release, it's a big problem. Regardless of where we put them they're going to get back on the battlefield."
Watch the Segment Here: