July 18, 2014
Photographs by Jin Lee (9/11 Memorial)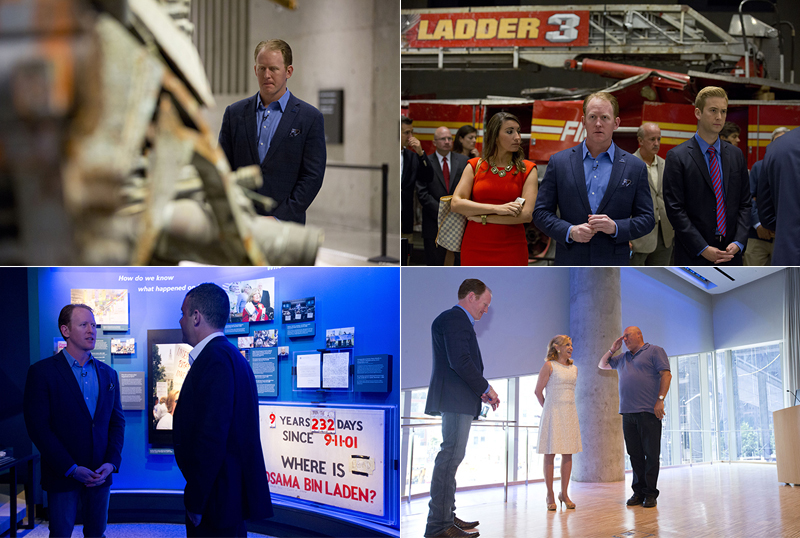 A Solemn Time for Reflection and Closure.
When serving in Afghanistan, the tragedy of September 11, 2001 was always in my heart and on my mind, and the reason that the United States went to war. It had ended so many lives and changed so many more. I always knew that my team and I would take the fight to the enemy and that we would be involved in high-profile missions; but I never thought we would be asked to serve ultimate justice.
Because we were asked and we did deliver, I knew I had to give something back for closure. I decided to donate my uniform shirt that I wore into Osama bin Laden's bedroom to the National September 11 Memorial &amp Museum. It was only going to be a small ceremony and I would meet some of the families from 9/11 at the end. I had no way to anticipate the gravity of that intimate meeting.
The raw emotion that came with the ultimate feeling of closure I saw and heard in the faces, voices, eyes and tears of the widows, children and brothers of the victims of 9/11 was the most powerful moment in my life. I realized that what my team did in May of 2011 was bigger than me and us. It was a team effort, but not my team. The nation was a team. I was told that we didn't "simply close a chapter, we closed the book."
At that very moment, I knew that we needed to give this peace of mind and closure to everyone affected by the attacks. That meant reaching out to the entire country.
Visit